Tropical Cyclone Yasa 2020-2021
Last Modified: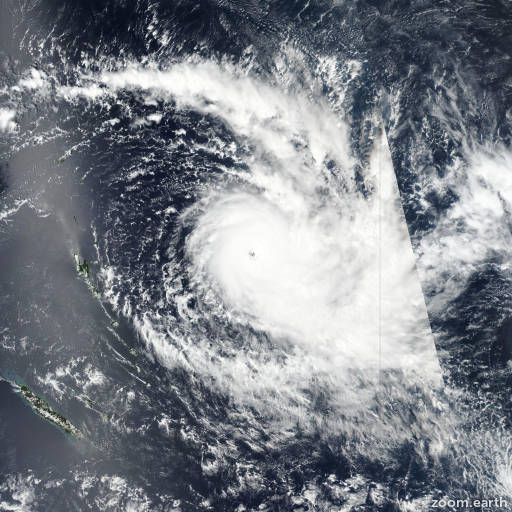 Yasa
Satellite images, weather maps and tracks of Category 5 Tropical Cyclone Yasa 2020-2021, December 11 - 21. Max wind speed 255km/h.
Yasa is located 683 km (369 nautical miles) south-southeast of Suva, Fiji, and has tracked south-southwestward at 11 km/h (6 knots) over the past 6 hours.
The current position is situated within an exposed low-level circulation evident in recent visible satellite imagery. The intensity of 95 km/h (50 knots) is supported by a 19/19:30 UTC SCATSAT pass and recent automated intensity estimates from CIMSS and cira.
Yasa is tracking south-southwestward under the steering influence subtropical ridging to the south and east. The system is rapidly transitioned into a subtropical cyclone as it passes over cooler water and interacts with upper-level troughing.
Favorable baroclinic interaction between the surface low and upper-troughing have enabled Yasa to maintain intensity over the past 6 hours despite strong vertical wind shear (over 55 km/h (30 knots)) and passage over cooler water (25-26°C).
Full transition into a subtropical cyclone is imminent. The system will continue to follow the subtropical steering flow southwestward for the next 12 hours, and will likely maintain intensity or weaken only slightly with persistence of the environmental factors discussed above.
Numerical models are in excellent agreement over the next 12 hours, lending high confidence to the track forecast. This is the final warning on this system by JTWC.
The system will be closely monitored for signs of regeneration.
Maximum significant wave height at 20/00:00 UTC is 20 feet (6.1 meters).
Information provided by the Joint Typhoon Warning Center (JTWC).