Tropical Storm Wilfred 2020
Last Modified: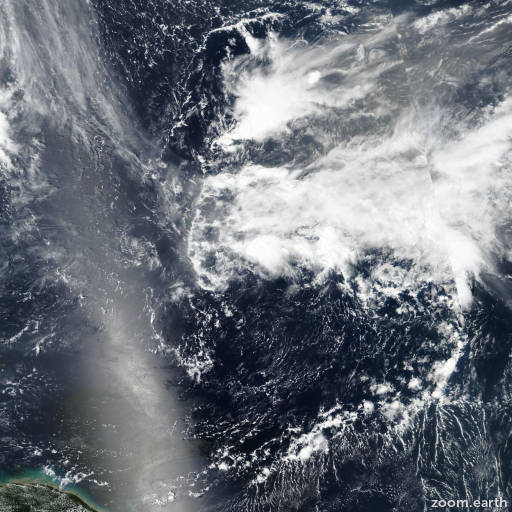 Wilfred
Satellite images, weather maps and tracks of Tropical Storm Wilfred 2020, September 14 - 21. Max wind speed 40mph.
Northwesterly vertical wind shear has continued to take a toll on Wilfred. Recent infrared satellite imagery along with scatterometer data indicate that Wilfred's low-level circulation has become an open trough of low pressure. Therefore, Wilfred is no longer a tropical cyclone and this will be the last NHC advisory on this system. The remaining deep convection has a linear shape and appears to be the result of the system interacting with an upper-level trough to its northwest. The scatterometer data revealed peak winds of close to 30 knots to the north of the trough axis, and that is the basis for the initial intensity.
The system is moving generally westward at about 15 knots. The trough should continue to move westward at a slightly slower forward speed until it weakens and dissipates within a few days.
This is the last NHC advisory on Wilfred. Additional information on the remnants of this system can be found in High Seas Forecasts issued by the National Weather Service, under AWIPS header NFDHSFAT1, WMO header FZNT01 KWBC, and online at https://ocean.weather.gov/shtml/NFDHSFAT1.php
Information provided by NHC.