Tropical Storm Vicente 2018
Last Modified: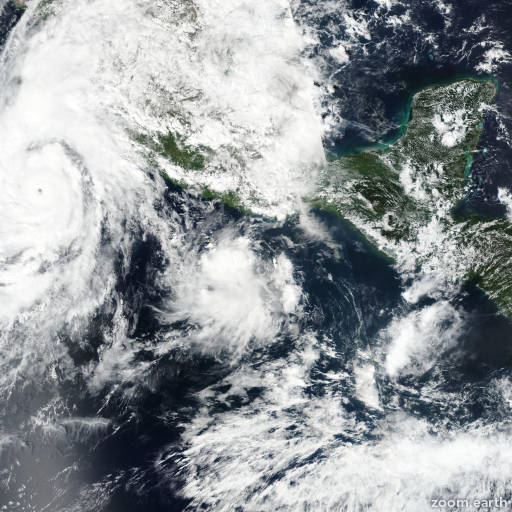 Vicente
Satellite images, weather maps and tracks of Tropical Storm Vicente 2018, October 19 - 23. Max wind speed 50mph.
Satellite imagery indicates that Vicente crossed the coast of the Mexican state of Michoacan a little while ago, and is now inland. The system, if in fact it still has a center, lacks sufficient organized deep convection to be considered a tropical cyclone. Therefore Vicente has become a post-tropical remnant low, and this is the last advisory on this system.
The motion is around 330/10 knots. A 12-hour forecast point is shown for continuity, but the cyclone will probably have dissipated by that time. Vicente's remnants, along with southwesterly flow around the larger circulation of Hurricane Willa, will probably continue to produce locally heavy rains over portions of southwestern Mexico into Wednesday.
Information provided by NHC.