Hurricane Vance 2014
Last Modified: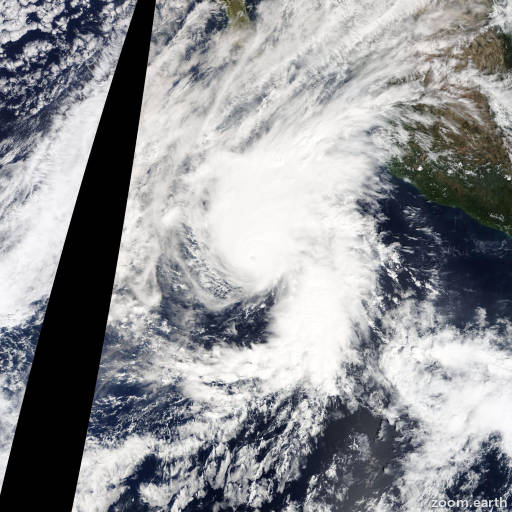 Vance
Satellite images, weather maps and tracks of Category 2 Hurricane Vance 2014, October 29 - November 5. Max wind speed 110mph.
Vance made landfall along the coast of Mexico just southeast of Mazatlan earlier today (November 5) around 14:00 UTC as a tropical depression. Since then, the low-level center of Vance has dissipated while it moved farther inland and interacted with the rugged terrain. Therefore, this is the last advisory issued on Vance by the National Hurricane Center.
Even though the tropical cyclone has dissipated, moisture from the remnants of Vance and the area to its south should continue to spread northeastward across Mexico and into the south-central United States. This is producing heavy rains over portions of these areas, which should continue for another day or so.
Information provided by NHC.