Typhoon Vamco (Ulysses) 2020
Last Modified: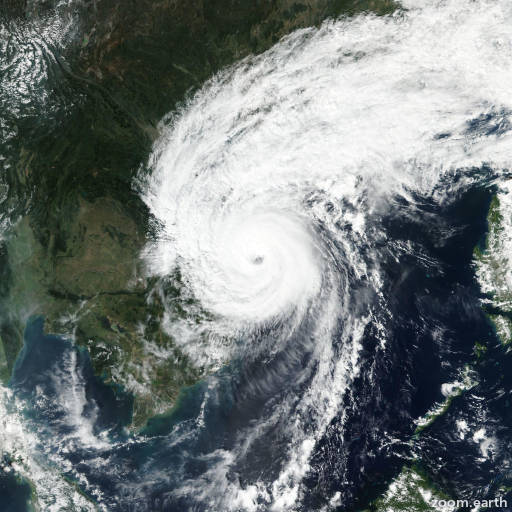 Vamco (Ulysses)
Satellite images, weather maps and tracks of Very Strong Typhoon Vamco 2020, November 8 - 16. Max wind speed 215km/h.
Typhoon Vamco (Philippine name Ulysses), located approximately 145 nautical miles northwest of Da Nang, Vietnam, has tracked west-northwestward at 15 knots over the past 6 hours.
Composite radar loop and numerous surface wind observations including those from Vinh, Dong Hoi, and Savannakhet Airport indicate Vamco has made landfall.
The rugged terrain of Indo-China peninsula plus the entrainment of cool dry continental air will rapidly erode the system as it drags further inland across central Vietnam and central Laos, leading to dissipation in 24 hours as it enters Thailand.
This is the final warning on this system by JTWC.
The system will be closely monitored for signs of regeneration.
Information provided by the Joint Typhoon Warning Center (JTWC).