Hurricane Ulika 2016
Last Modified: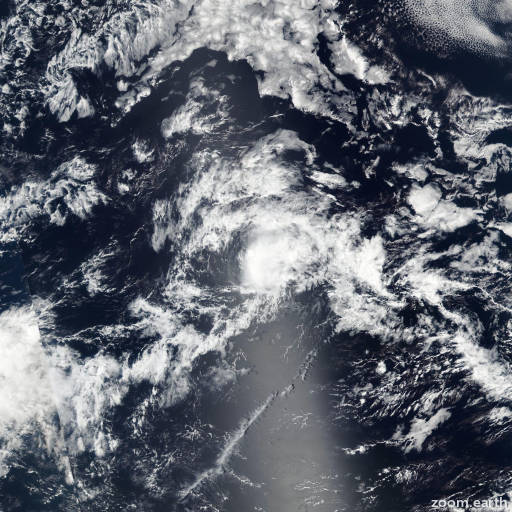 Ulika
Satellite images, weather maps and tracks of Category 1 Hurricane Ulika 2016, September 25 - October 3. Max wind speed 75mph.
Ulika's cloud pattern continues to have a sheared appearance this morning, with only a small area of bursting deep convection to the east of the estimated low-level center location. The initial intensity is set at 40 knots, which is a blend of Dvorak estimates from SAB and TAFB. A very hostile dynamic environment lies ahead of Ulika, with westerly shear forecast to increase to 40-50 knots in 36 hours. Given such unfavorable conditions, the system should degenerate into a remnant low by the weekend, or sooner.
The cyclone has turned toward the northwest, and the initial motion is estimated to be around 320/6 knots. The flow on the southern side of a weak low- to mid-level ridge should cause Ulika to turn toward the west-northwest and then west over the next couple of days. The official track forecast is between the latest GFS and ECMWF tracks and only a little bit north of the previous NHC forecast.
The next advisory on Ulika will be issued by the Central Pacific Hurricane Center.
Information provided by NHC.