Tropical Storm Tina 2016
Last Modified: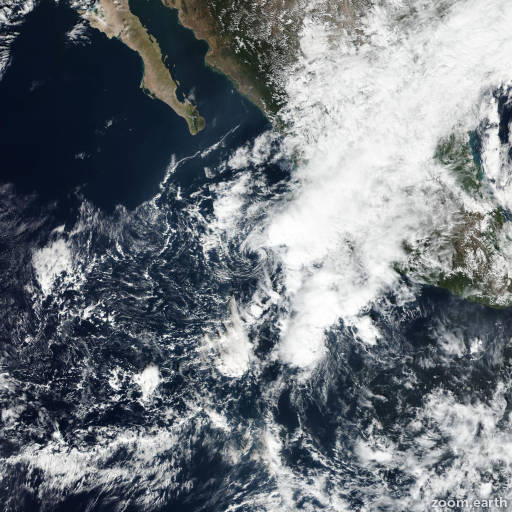 Tina
Satellite images, weather maps and tracks of Tropical Storm Tina 2016, November 13 - 18. Max wind speed 40mph.
Tina's circulation has become much less vigorous and diffuse today (November 14) in the absence of any additional convective bursts. The paltry amount of convection that persists is not considered organized enough to call Tina a tropical cyclone, and the system is thus being declared a remnant low. Although the low is still over very warm waters, a deep layer of very strong southwesterly shear and an increasingly stabilizing and drier atmosphere should preclude regeneration. Dissipation of the low is anticipated in 24 hours or less, in agreement with the global models.
The remnant low is moving 270/06. The shallow vortex should continue westward or west-southwestward under the influence of the low-level subtropical eastern Pacific ridge until dissipation.
This is the last advisory on Tina. For additional information on the remnant low please see High Seas Forecasts issued by the National Weather Service, under AWIPS header NFDHSFEPI, WMO header FZPN02 KWBC, and on the web at http://www.opc.ncep.noaa.gov/shtml/NFDHSFEPI.shtml.
Information provided by NHC.