Subtropical Storm Teresa 2021
Last Modified: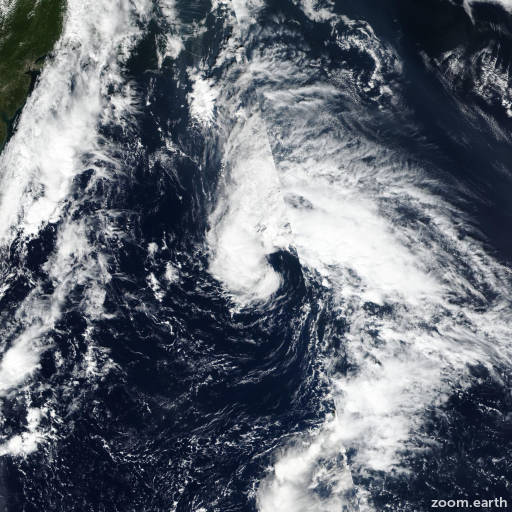 Teresa
Satellite images, weather maps and tracks of Subtropical Storm Teresa 2021, September 23 - 26. Max wind speed 45mph.
Teresa has continued to consist of just a swirl of low-level clouds since last night. Although a convective band persists a couple hundred miles northeast of the low center, the system no longer meets the definition of a tropical cyclone. Strong west-southwesterly wind shear should prevent any regeneration of convection near the center. All of the global models show the remnant low degenerating into an open trough by Sunday morning.
Teresa has been moving eastward or 090/4 knots during the past 12 hours. A turn to the northeast is expected within the next couple of hours as the cyclone moves in the southwesterly flow ahead of a deep-layer trough. The northeastward motion should continue until the low dissipates Sunday morning.
Additional information on Post-Tropical Cyclone Teresa can be found in High Seas Forecasts issued by the National Weather Service, under AWIPS header NFDHSFAT1, WMO header FZNT01 KWBC, and online at https://ocean.weather.gov/shtml/NFDHSFAT1.php
Forecaster Hagen/Latto. Information provided by the National Hurricane Center (NHC).