Tropical Cyclone Teratai 2021-2022
Last Modified: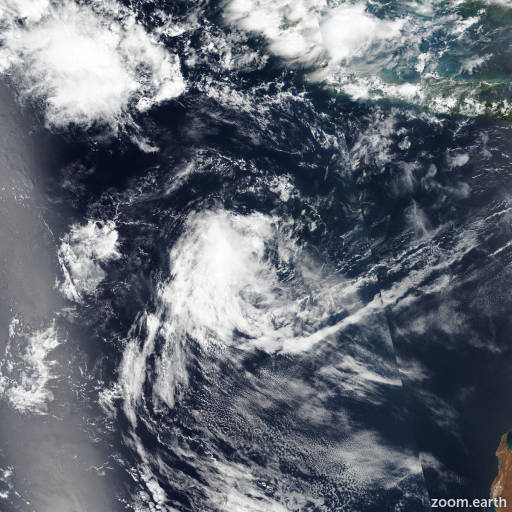 Teratai
Satellite images, weather maps and tracks of Category 1 Tropical Cyclone Teratai 2021-2022, November 29 - December 11. Max wind speed 75km/h.
Teratai is located 1378 km northwest of Learmonth, Australia, and has moved west-southwestward at 19 km/h (10 knots) over the past 6 hours.
02S will continue tracking west-southwestward along the northwest edge of the subtropical ridge through the forecast period. The chance for intensification is very slim to occur and will maintain intensity at 65 km/h (35 knots) over the next 24 hours then to dissipate in 2 days due to an unfavorable upper-level environment identified by convergence aloft (associated with the aforementioned trough) and dry air entrainment.
NAVGEM remains the sole outlier toward the poleward side of the aids envelope (known error in driving the system into the subtropical ridge), numerical track guidance remains in close agreement over the next 36 hours with a narrow 56 km spread in solutions at 36 hours.
All model consensus agrees that the system will decay rapidly as it moves to the west. The JTWC forecast is closely aligned with the JTWC intensity consensus (ICNW).
Maximum significant wave height is 3.4 meters (11 feet).
Information provided by the Joint Typhoon Warning Center (JTWC).