Major Hurricane Teddy 2020
Last Modified: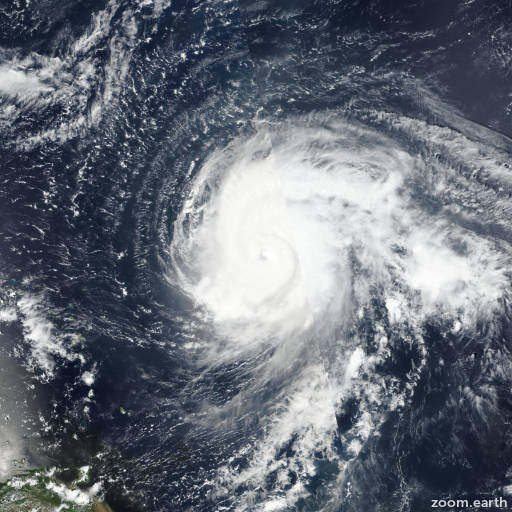 Teddy
Satellite images, weather maps and tracks of Category 4 Major Hurricane Teddy 2020, September 10 - 24. Max wind speed 140mph.
Teddy is accelerating over the northeastern Gulf of St. Lawrence and will move over the Strait of Belle Isle later, while continuing to fill/decay as an extratropical cyclone. The initial intensity is set at 45 knots, and this is based on the various surface wind and pressure observations along the west coast of Newfoundland from Channel-Port aux Basques northward to Port Saunders and the Straits. Teddy is forecast to maintain its current intensity and motion, with some further increase in forward speed, and merge with a larger, stronger high-latitude extratropical low near the Labrador Sea on Thursday.
Even after Teddy passes Nova Scotia and Newfoundland, large swells creating dangerous rip currents will linger over much of the southwestern Atlantic basin for the next few days.
This will be the last NHC advisory on Teddy. For additional information, including warnings, consult products issued by Environment Canada at: weather.gc.ca/hurricane/index_e.html
For marine interests, additional information can be found in High Seas Forecasts issued by the National Weather Service under AWIPS header NFDHSFAT1 and WMO header FZNT01 KWBC.
Information provided by NHC.