Tropical Depression Songda 2022
Last Modified: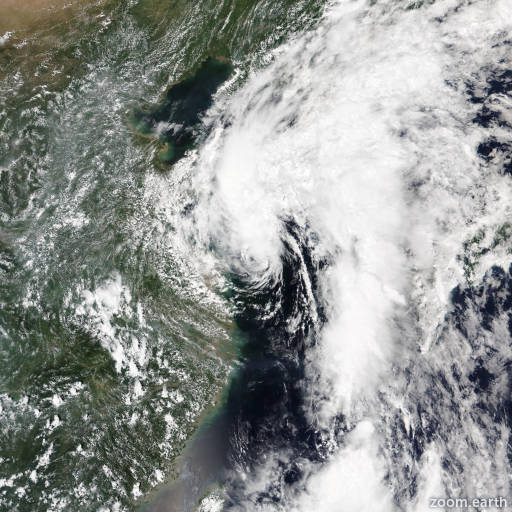 Songda
Satellite images, weather maps and tracks of Tropical Depression Songda 2022, July 28 - August 1. Max wind speed 55km/h.
Songda is located 344 km west-southwest of Kunsan Air Base, and has moved northward at 9 km/h (5 knots) over the past 6 hours.
Songda is forecast to accelerate north-northeastward through the forecast period as it rounds the northwest edge of the subtropical ridge. Environmental conditions will remain unfavorable thus the system will gradually weaken as it approaches the coast of southwest North Korea with dissipation anticipated over the next 24 to 36 hours but possibly sooner.
Forecast guidance is in fair agreement supporting the JTWC forecast track with medium confidence. Due to the shallow, weak nature of the system, the track has been somewhat erratic but generally poleward and could remain erratic as it tracks poleward.
The intensity forecast is straight-forward with reliable intensity guidance including HWRF and COAMPS-TC indicating a steady weakening trend through the forecast period.
Overall, there is high confidence in the JTWC intensity forecast.
Maximum significant wave height is 3 meters (10 feet).
Information provided by the Joint Typhoon Warning Center (JTWC).