Cyclonic Storm Sitrang 2022
Last Modified: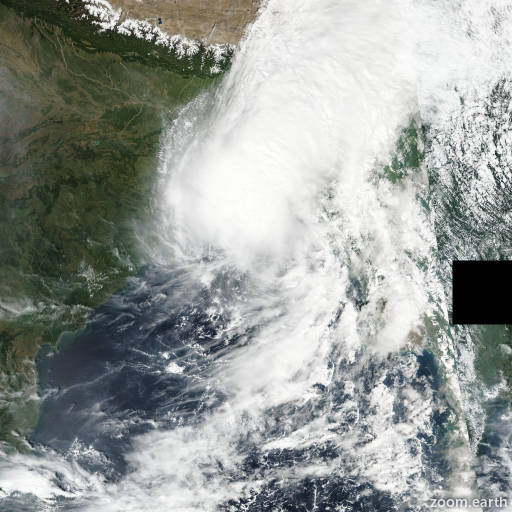 Sitrang
Satellite images, weather maps and tracks of Cyclonic Storm Sitrang 2022, October 21 - 25. Max wind speed 85km/h.
Sitrang, located 76 km northeast of Dhaka, Bangladesh, has moved northward at 57 km/h (31 knots) over the past 6 hours and is dissipating over land.
Surface reports and satellite imagery show the system tracked very near Dhaka, Bangladesh while maintaining vigorous convection. Animated water vapor imagery shows a spectacular plume of upper level moisture merging into the subtropical jetstream and then feeding into a frontal system southeast of the Ryukyus.
The water vapor also confirms the system is stretching and infrared imagery shows rapidly warming cloud tops, confirming the impending doom of Sitrang.
As it moves upslope and into more rugged terrain, the cyclone will dissipate.
This is the final warning on this system by JTWC. The system will be closely monitored for signs of regeneration.
Information provided by the Joint Typhoon Warning Center (JTWC).