Tropical Storm Sinlaku 2020
Last Modified: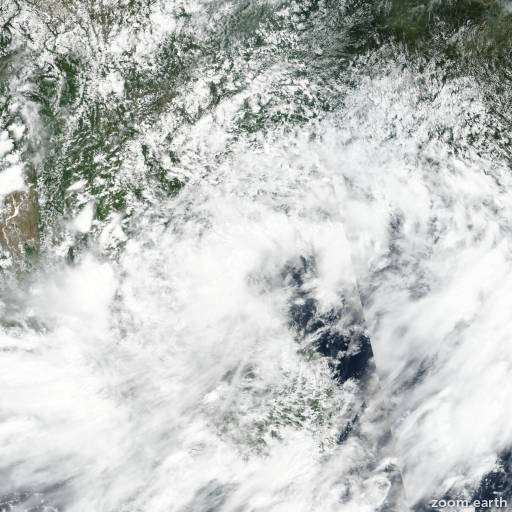 Sinlaku
Satellite images, weather maps and tracks of Tropical Storm Sinlaku 2020, July 29 - August 3. Max wind speed 85km/h.
Tropical Storm (TS) Sinlaku, located approximately 78 nautical miles south of Hanoi, Vietnam, has tracked west-northwestward at 07 knots over the past six hours.
Animated multispectral satellite imagery indicates that the system has made landfall along the coast of vietnam and is tracking inland with a partially-exposed low-level circulation center (LLCC) and flaring deep convection.
A 02/06:25 UTC AMSR2 89GHz composite image supports the initial position with good confidence and also shows shallow banding wrapping into the LLCC with weak, fragmented bands over the southwest and northeast quadrants.
The initial intensity is assessed at 35 knots based on a 02/02:52 UTC ASCAT-b image showing 30-35 knot winds over the eastern semicircle.
TS 04W is forecast to continue tracking west-northwestward through the forecast period and will dissipate by hour 24.
Numerical model guidance is in fair agreement, therefore, there is moderate confidence in the JTWC forecast track, which is positioned near the multi-model consensus.
This is the final warning on this system by JTWC.
The system will be closely monitored for signs of regeneration.
Refer to tropical storm hagupit warnings (WTPN31 PGTW) for six-hourly updates.
Information provided by JTWC.