Major Hurricane Sergio 2018
Last Modified: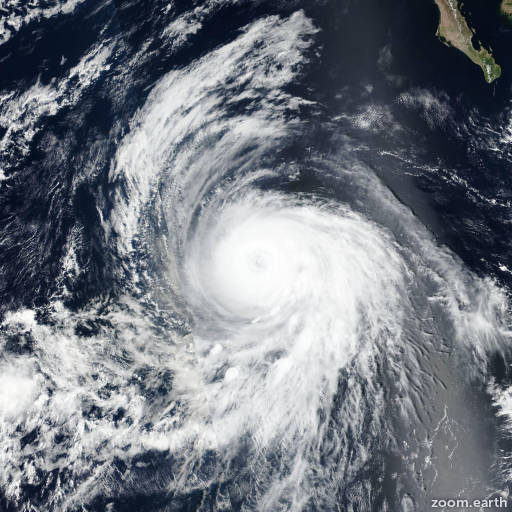 Sergio
Satellite images, weather maps and tracks of Category 4 Major Hurricane Sergio 2018, September 29 - October 12. Max wind speed 140mph.
The center of Sergio moved over the high terrain of northwestern Mexico and no longer has a well-defined circulation center. On this basis, NHC has issued the last advisory on this system. The remnants of Sergio will move toward the northeast about 22 knots and could still produce gusty winds in heavy squalls.
Sergio's remnants will continue to produce heavy rains which could result in life-threatening flash flooding and mudslides within mountainous terrain in northwestern Mexico. Flash flooding is also possible across the U.S. Desert Southwest and the Southern Plains through the weekend.
Information provided by NHC.