Tropical Storm Sanvu 2023
Last Modified: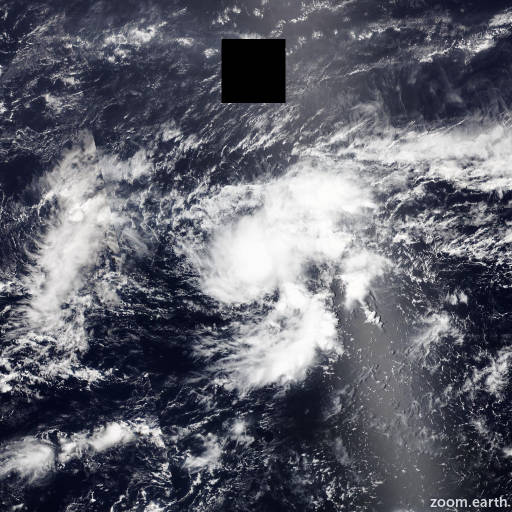 Sanvu
Satellite images, weather maps and tracks of Tropical Storm Sanvu 2023, April 18 - 25. Max wind speed 85km/h.
Sanvu is located 1191 km east-southeast of Andersen Air Force Base, and has moved west-northwestward at 7 km/h (4 knots) over the past 6 hours.
Sanvu will move slowly westward over the next 24 hours under a weak steering ridge, however, the subtropical ridge is expected to build to the north which will accelerate the shallow system westward after 24 hours.
Sanvu is forecast to weaken steadily through the forecast period due to persistent mid-level wind shear and dry air entrainment. The system is expected to dissipate within the next 3 to 4 days with the remanants tracking just south of Guam.
Although the system is expected to dissipate below tropical depression strength, gradient winds along the northern edge of the system and enhanced, disorganized deep convection will likely continue as the system approaches and passes near Guam.
With the exception of NAVGEM, which shows a west-northwestward track over the Northern Marianas, model guidance is in fair agreement indicating a generally westward track.
The bulk of the reliable intensity guidance shows steady weakening through the forecast period and supports the JTWC intensity forecast with high confidence.
Both the EPS (ECMWF ensemble) and GEFS (GFS ensemble) show a very low (less than 10%) probability of a tropical depression near Guam, which is in line with the JTWC forecast philosophy.
Maximum significant wave height is 4.9 meters (16 feet).
Information provided by the Joint Typhoon Warning Center (JTWC).