Tropical Storm Sandra 2021
Last Modified: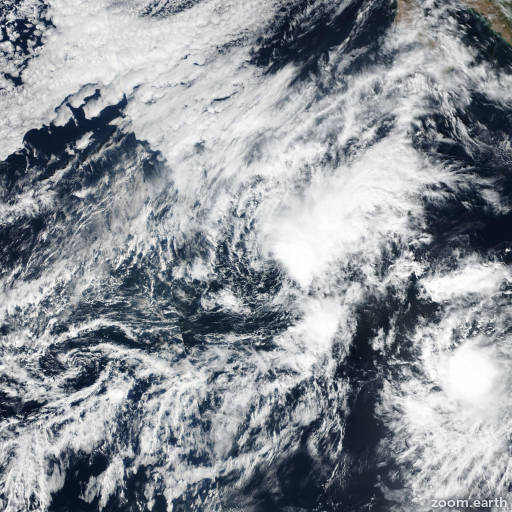 Sandra
Satellite images, weather maps and tracks of Tropical Storm Sandra 2021, November 3 - 10. Max wind speed 40mph.
The earlier burst of deep convection that popped up during the diurnal convective maximum has since dissipated, and Sandra's surface circulation has opened up into a trough of low pressure. Therefore, this is the last NHC advisory. The initial intensity is held at 30 mph (25 knots) based on a recent METOP-B scatterometer pass that indicated a southwest to northeast oriented trough with a few 25 knot winds well to the north and northeast. Strong, persistent southerly shear and a dry, stable airmass should result in any attempt of regeneration.
Forecaster Roberts. Information provided by the National Hurricane Center (NHC).