Hurricane Sally 2020
Last Modified: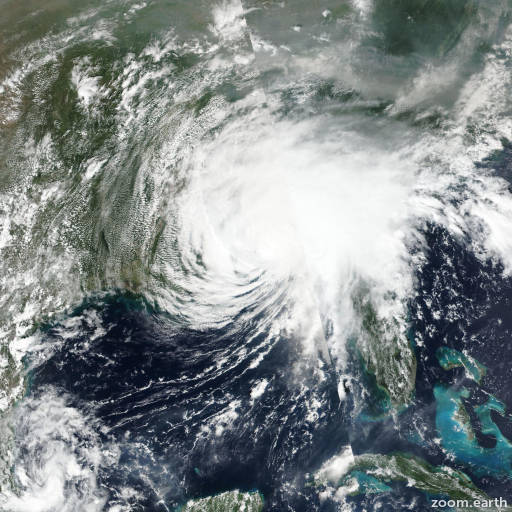 Sally
Satellite images, weather maps and tracks of Category 2 Hurricane Sally 2020, September 10 - 18. Max wind speed 110mph.
Widespread flooding is expected from central Georgia through southeastern Virginia. Along the central Gulf Coast, most widespread moderate to major river flooding from the historic rainfall event will crest by the weekend, but rivers will remain elevated well into next week.
Although the overall convective cloud and rain shield in satellite and radar imagery continues to erode, Tropical Depression Sally is still producing significant rainfall across east-central Alabama and west-central and central Georgia. Surface observations and Doppler radar data indicate that Sally has weakened to a 25-knots depression over southeastern Alabama. Sally will continue to weaken, and fairly rapidly at that, due to increasing friction and loss of convection owing to very hostile westerly to southwesterly vertical wind shear in excess of 40 knots. Sally will likely degenerate into a remnant low pressure system by tonight or early Friday, and merge with a frontal system over North Carolina by Friday evening.
Sally is moving northeastward or 055/10 knots. A northeastward to east-northeastward motion will continue for the next 36 hours or so as the cyclone moves ahead of a broad deep-layer trough over the northeastern United States. The official track forecast is down the middle of the tightly packed NHC model guidance suite, and lies close to the previous advisory track and the consensus model HCCA.
This is the last NHC advisory on Sally. Future information on this system, including the rainfall threat, can be found in Public Advisories issued by the Weather Prediction Center beginning at 10 AM CDT, under AWIPS header TCPAT3, WMO header WTNT34 KWNH, and on the web at http://www.wpc.ncep.noaa.gov
Information provided by NHC.