Tropical Cyclone Ruby 2021-2022
Last Modified: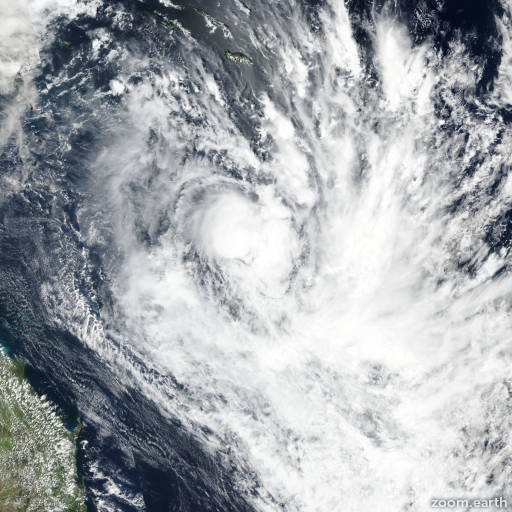 Ruby
Satellite images, weather maps and tracks of Category 2 Tropical Cyclone Ruby 2021-2022, December 8 - 15. Max wind speed 130km/h.
Ruby is located 326 km east-southeast of Noumea, New Caledonia, and has moved southeastward at 37 km/h (20 knots) over the past 6 hours.
Ruby will continue on its current track under the subtropical ridge to the northeast. The marginal environment will maintain its current intensity over the next 12 hours. Afterward, the system will weaken and commence subtropical transition as the combined effect of high wind shear, dry air entrainment, and cool sea surface temperatures prevail.
In 36 hours, Ruby will become a subtropical system. Forecast guidance are in very tight agreement, lending high confidence in the JTWC track forecast.
Maximum significant wave height is 4.9 meters (16 feet).
Information provided by the Joint Typhoon Warning Center (JTWC).