Major Hurricane Roslyn 2022
Last Modified: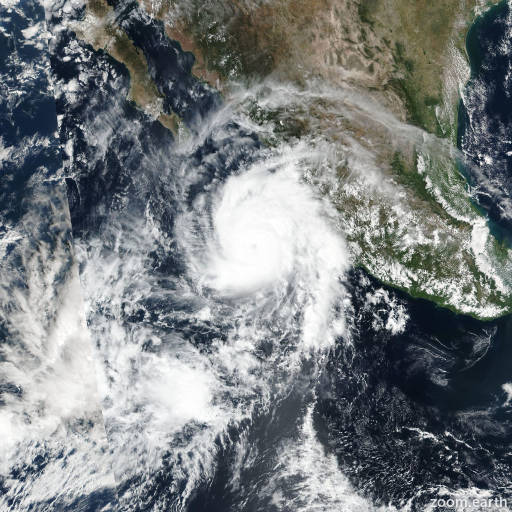 Roslyn
Satellite images, weather maps and tracks of Category 4 Major Hurricane Roslyn 2022, October 17 - 24. Max wind speed 130mph.
Lingering heavy rainfall from the remnants of Roslyn could lead to flash flooding and possible landslides in areas of rugged terrain over coastal west-central Mexico.
Surface observations and satellite images indicate that the low-level circulation of Roslyn has dissipated over east-central Mexico. The system is now primarily a lower-tropospheric vorticity maximum, which should continue to weaken overnight and ultimately be absorbed into a frontal boundary over Texas tomorrow.
Roslyn's remnants are moving quickly northeastward, at about 040/19 knots. This general motion should continue into early Monday. Although a 12-hour forecast position is provided for continuity, it is likely that the system will have lost its identity by that time.
This is the last advisory on Roslyn.
Forecaster Pasch. Information provided by the National Hurricane Center (NHC).