Tropical Storm Roslyn 2016
Last Modified: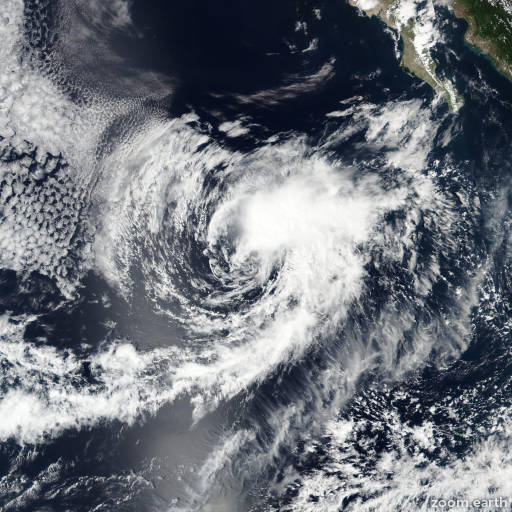 Roslyn
Satellite images, weather maps and tracks of Tropical Storm Roslyn 2016, September 25 - 30. Max wind speed 50mph.
Roslyn has been devoid of deep convection overnight, and the system consists of only a swirl of low clouds. Given the lack of convection, Roslyn has become a post-tropical remnant low. The initial intensity is kept at 25 knots based on continuity from earlier scatterometer data. The cyclone should spin down over cool waters and completely dissipate after 24 hours.
The motion is north-northwestward or 345/6 knots. A weak low-level ridge to the north and northwest of the system should cause a turn toward the northwest and west-northwest until dissipation.
This is the last advisory on Roslyn. For additional information on the remnant low please see High Seas Forecasts issued by the National Weather Service, under AWIPS header NFDHSFEPI, WMO header FZPN02 KWBC, and on the web at http://www.opc.ncep.noaa.gov/shtml/NFDHSFEPI.shtml.
Information provided by NHC.