Tropical Storm Rose 2021
Last Modified: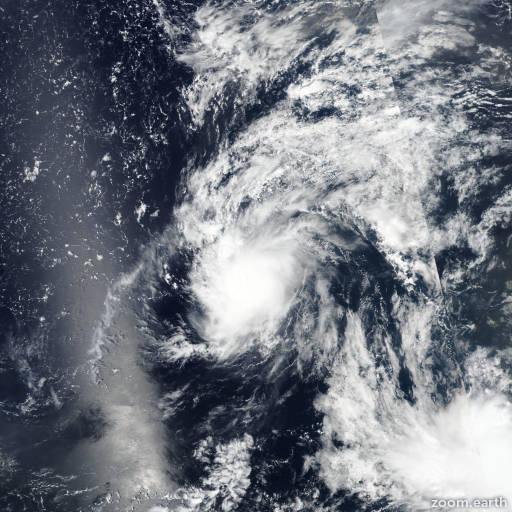 Rose
Satellite images, weather maps and tracks of Tropical Storm Rose 2021, September 16 - 24. Max wind speed 60mph.
Rose has withered away. The cyclone has not produced organized deep convection for nearly 24 hours now, and therefore, the system no longer meets the definition of a tropical cyclone. The initial intensity of the remnant low is held at 35 mph (30 knots) based on the earlier ASCAT data.
Rose is moving northwestward at 10 mph (9 knots). A turn to the north is expected by tonight, followed by a northeast to east motion as the shallow system moves in the low-level flow ahead of a deep-layer trough. The remnant low is expected to persist for a couple of days and could produce intermittent bursts of deep convection. However, west-northwesterly shear of 25-30 knots and dry mid-level air should prevent the convection from organizing.
Additional information on Post-Tropical Cyclone Rose can be found in High Seas Forecasts issued by the National Weather Service, under AWIPS header NFDHSFAT1, WMO header FZNT01 KWBC, and online at https://ocean.weather.gov/shtml/NFDHSFAT1.php
Forecaster Cangialosi. Information provided by the National Hurricane Center (NHC).