Tropical Storm Rick 2015
Last Modified: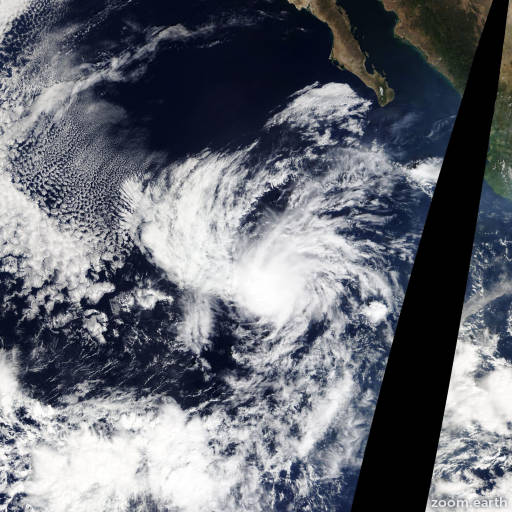 Rick
Satellite images, weather maps and tracks of Tropical Storm Rick 2015, November 18 - 26. Max wind speed 40mph.
Rick has become a swirl of low clouds that has been devoid of organized deep convection for more than 12 hours. As a result, Rick is now a post-tropical remnant low, and this will be the last NHC advisory on this system. The initial intensity remains 30 knots, which is in agreement with the latest Dvorak current intensity estimate from TAFB. Dry air, strong southwesterly shear, and cooler sea surface temperatures along the forecast track of the low should cause weakening during the next couple of days, and dissipation is expected within 72 hours.
The initial motion estimate is 310/7 knots. The low should turn northward during the next day or so, then become nearly stationary as the low-level steering flow weakens. After that time, the remnant low is forecast to turn eastward or southeastward before dissipation occurs. The new NHC track forecast is in good agreement with the latest global model guidance and is similar to the previous NHC advisory.
Information provided by NHC.