Subtropical Storm Rebekah 2019
Last Modified: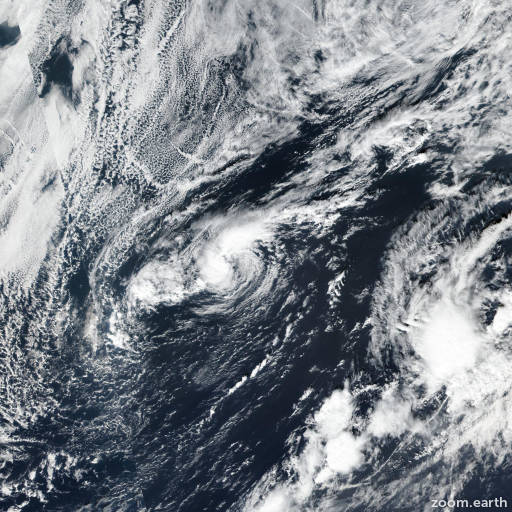 Rebekah
Satellite images, weather maps and tracks of Subtropical Storm Rebekah 2019, October 27 - November 1. Max wind speed 50mph.
Satellite imagery indicates that Rebekah has degenerated to a remnant low as the circulation remains void of deep convection. In addition, the system is starting to merge with a weak frontal system over the northeastern Atlantic. Re-development of deep convection appears unlikely, and the remnants of Rebekah are expected to weaken to a trough between 12-24 hours.
The initial motion is 095/17, and a slightly faster eastward motion is expected until the system dissipates.
This is the last advisory issued on Rebekah by the National Hurricane Center. Additional information on this system can be found in High Seas Forecasts issued by Meteo France under WMO header FQNT50 LFPW and available on the web at www.meteofrance.com/previsions-meteo-marine/bulletin/grandlarge/ metarea2. Hazard information for the Azores can be found in regular products issued by the Portuguese Institute for the Sea and Atmosphere (IPMA) for those islands at https://www.ipma.pt/pt/index.html.
Information provided by NHC.