Super Typhoon Rai (Odette) 2021
Last Modified: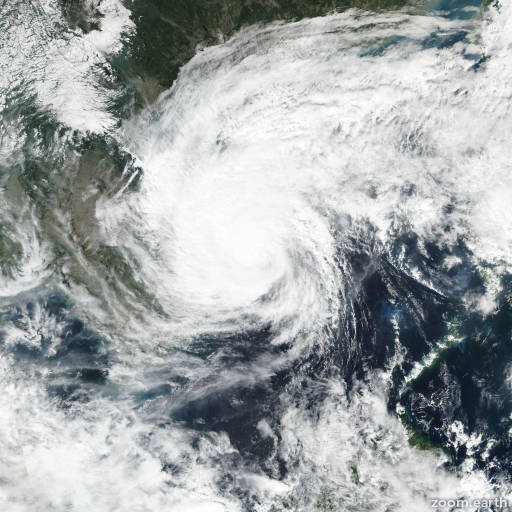 Rai (Odette)
Satellite images, weather maps and tracks of Super Typhoon Rai 2021, December 11 - 21. Max wind speed 280km/h.
Rai (Philippine name Odette) is located 428 km south-southwest of Hong Kong, and has moved northeastward at 15 km/h (8 knots) over the past 6 hours.
Rai will continue on its current track and rapidly decay due to the highly unfavorable environment, leading to dissipation in 24 hours, possibly sooner.
Forecast guidance remain in tight agreement lending high confidence in the JTWC track forecast. There is only medium confidence in the intensity forecast due to the possibility of an earlier dissipation.
Maximum significant wave height is 3.7 meters (12 feet).
Information provided by the Joint Typhoon Warning Center (JTWC).