Tropical Storm Polo 2020
Last Modified: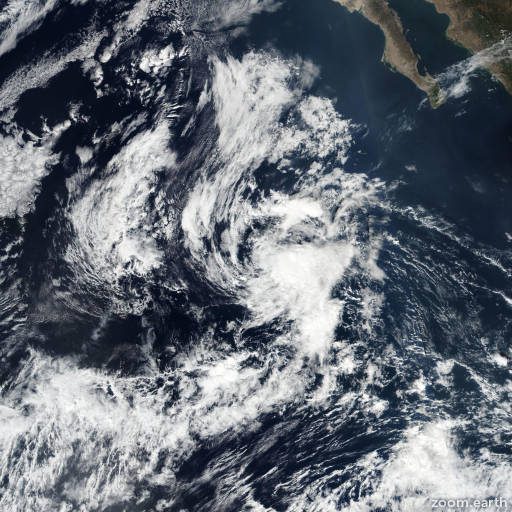 Polo
Satellite images, weather maps and tracks of Tropical Storm Polo 2020, November 12 - 21. Max wind speed 45mph.
A few convective cells continue to pulse over 100 nautical miles northeast of Polo's center, but overall the cyclone has not produced persistent, organized deep convection since yesterday (November 18) evening. Therefore, Polo is being designated as a remnant low. A recent ASCAT pass sampled the eastern part of Polo's circulation and showed winds around 25 knots, so it is assumed that 30-knot winds are still occurring closer to the center. Moderate westerly shear, marginally warm waters, and a dry environment should cause Polo's winds to gradually decrease, and the circulation is expected to open up into a trough by 36 hours, per the latest global model guidance.
Polo is moving just south of due west (265/10 knots), steered by a low- to mid-level ridge to its north. This general motion is expected to continue until the low dissipates, and the NHC track forecast is down the middle of the tightly packed guidance envelope.
For additional information on the remnant low please see High Seas Forecasts issued by the National Weather Service, under AWIPS header NFDHSFEPI, WMO header FZPN02 KWBC, and on the web at https://ocean.weather.gov/shtml/NFDHSFEPI.php
Forecaster Berg. Information provided by the National Hurricane Center (NHC).