Hurricane Polo 2014
Last Modified: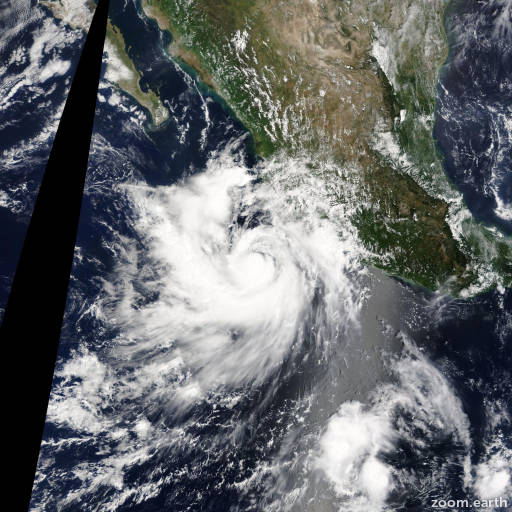 Polo
Satellite images, weather maps and tracks of Category 1 Hurricane Polo 2014, September 16 - 26. Max wind speed 75mph.
Polo has been absent of any organized deep convection for more than 12 hours. Although a few sporadic showers have developed since 09:00 UTC over the western half of the circulation, strong east-southeasterly shear and unfavorable thermodynamic factors should inhibit any significant return of deep convection. Based on the lack of deep convection for some time, the cyclone is being declared a post-tropical remnant low on this advisory. The initial wind speed estimate presumes some spin-down of the vortex since late yesterday and is lowered to 25 knots on this advisory. Global models shows Polo degenerating into an open trough by 48 hours, and so does the official forecast.
Polo has been moving west-southwestward or 250/07. The now-shallow vortex is expected to turn southwestward or south-southwestward on the eastern periphery of a low-level ridge over the subtropical eastern Pacific prior to dissipation. The track forecast is left of much of the guidance, including the multi-model consensus, given the already greater southerly component of motion.
For additional information on the remnant low of Polo please see High Seas Forecasts issued by the National Weather Service...under AWIPS header NFDHSFEPI and WMO header FZPN01 KWBC.
Information provided by NHC.