Tropical Storm Philippe 2017
Last Modified: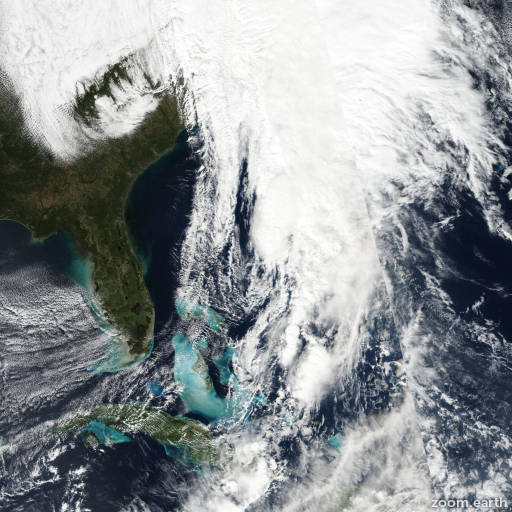 Philippe
Satellite images, weather maps and tracks of Tropical Storm Philippe 2017, October 27 - 29. Max wind speed 40mph.
During the past few hours, strong vertical wind shear in excess of 50 knots, plus merger with a cold front, has taken its toll on Philippe's previously well-defined low-level circulation. The system has become elongated north-to-south within the frontal zone, and a new low-level center may have developed about 150 nmi farther north along the frontal boundary near NOAA buoy 41002. Now that Philippe has lost any tropical or subtropical characteristics due to merger with a synoptic-scale cold front, the system is declared to have dissipated.
Much of the latent heat and deep convection associated with Philippe's remnants will likely be drawn into a larger extratropical low pressure that is developing near the outer banks of North Carolina, aiding in that intensification process. Although the developing powerful low near the Outer Banks is not directly associated with Philippe, interests along the mid-Atlantic and southern New England coasts should closely monitor forecast products issued by the NOAA Weather Prediction Center, NOAA Ocean Prediction Center, and your local National Weather Service forecast office.
Information provided by NHC.