Tropical Storm Paine 2022
Last Modified: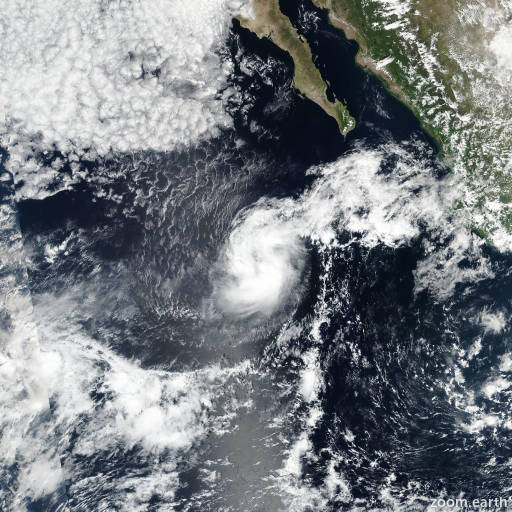 Paine
Satellite images, weather maps and tracks of Tropical Storm Paine 2022, September 30 - October 5. Max wind speed 45mph.
Paine has been devoid of organized deep convection for about 18 hours, and it now consists of a swirl of low- to mid-level clouds. Therefore, the system no longer meets the definition of a tropical cyclone, and the system has become post-tropical. The initial intensity has been reduced to 30 mph (25 knots), which is based on recent ASCAT data. Strong shear and less favorable thermodynamic conditions are expected to cause additional weakening over the next day or so. The global model guidance indicates that the remnant low will degenerate into a trough of low pressure within 48 hours.
Now that Paine has become vertically shallow, it has turned west-northwestward. A continued slow west-northwestward to westward motion within the low-level flow should continue until dissipation occurs. The updated NHC track forecast has been adjusted southward and it lies along the southern side of the guidance envelope.
This is the last NHC forecast advisory on Paine. For additional information on the remnant low please see High Seas Forecasts issued by the National Weather Service, under AWIPS header NFDHSFEPI, WMO header FZPN02 KWBC, and on the web at ocean.weather.gov/shtml/NFDHSFEPI.php
Forecaster Brown. Information provided by the National Hurricane Center (NHC).