Tropical Cyclone Paddy 2021-2022
Last Modified: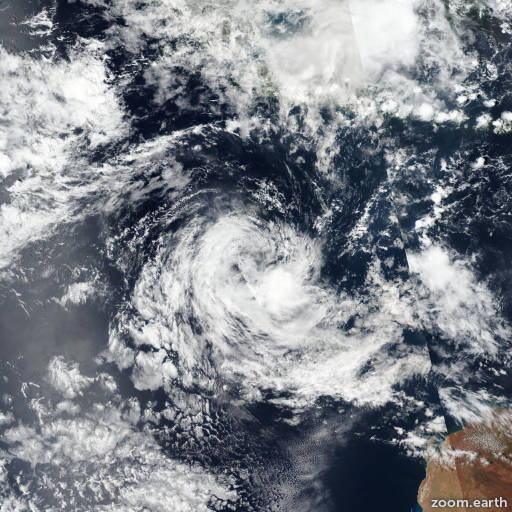 Paddy
Satellite images, weather maps and tracks of Category 1 Tropical Cyclone Paddy 2021-2022, November 18 - 25. Max wind speed 75km/h.
Paddy is located 417 km southeast of Christmas Island, Australia, and has moved southward at 11 km/h (6 knots) over the past 6 hours.
As the subtropical ridge continues to build, Paddy will turn southwestward in 12 hours. In 24 hours, Paddy will make its final turn westward and will ride another, more broader subtropical ridge building in from the south.
In 36 hours, Paddy will continue this westward track and will begin to encounter an area of increased wind shear and consistent drier air being introduced from the southwest.
Conditions will continue to become more unfavorable throughout the remainder of the forecast track. Full dissipation is expected in 3 days. Available model guidance shows that Paddy will make the southwestward turn, followed by a more straight forward westward track after 24 hours.
The JTWC track is placed with medium confidence, hedged closely to the ECMWF forecast tracks. The JTWC forecast intensity is set with medium confidence and in agreement with available model guidance.
Maximum significant wave height is 3.7 meters (12 feet).
Information provided by the Joint Typhoon Warning Center (JTWC).