Tropical Storm Omar 2020
Last Modified: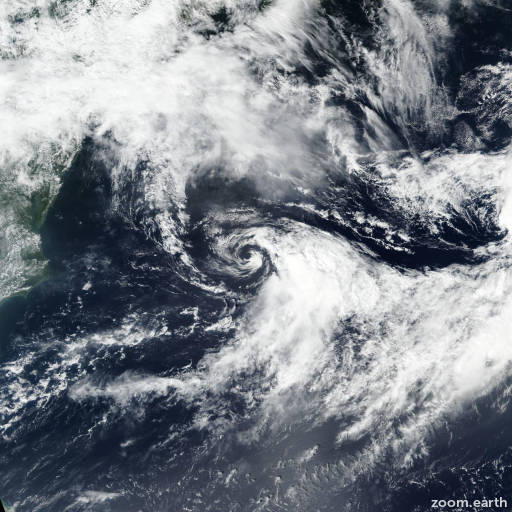 Omar
Satellite images, weather maps and tracks of Tropical Storm Omar 2020, August 30 - September 6. Max wind speed 40mph.
Omar continues to separate from a small lingering area of deep convection that is located more than 100 nautical miles south-southwest of the center. During the past couple of days, Omar has produced just enough convection to maintain its status of a tropical depression, but now it no longer meets the criteria of sufficently organized deep convection to be considered a tropical cyclone. Therefore, this is the last advisory on Omar issued by NHC. The initial intensity of the remnant low is 30 knots based on earlier ASCAT data that showed a region of 25-30 knot winds east of the center.
The remnant low is moving northward at 9 knots, a couple of hundred miles east of a cold front. The models suggest that the remnants of Omar should accelerate north-northeastward and merge with the front in about 24 hours, leading to extratropical transition. Dissipation is expected shortly thereafter.
For additional and future information on this system, see High Seas Forecasts issued by the National Weather Service, under AWIPS header NFDHSFAT1, WMO header FZNT01 KWBC, and online at https://ocean.weather.gov/shtml/NFDHSFAT1.php
Information provided by NHC.