Super Typhoon Nyatoh 2021
Last Modified: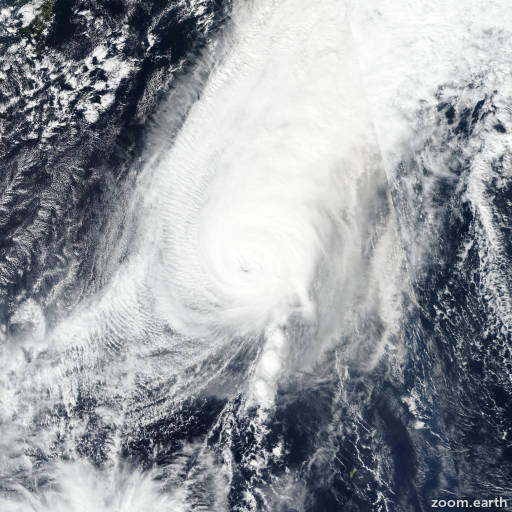 Nyatoh
Satellite images, weather maps and tracks of Super Typhoon Nyatoh 2021, November 28 - December 4. Max wind speed 240km/h.
Nyatoh is located 407 km east-northeast of Iwo To, and has moved northeastward at 63 km/h (34 knots) over the past 6 hours.
Nyatoh will continue to track northeastward while dissipating at an accelerated rate. In addition to the unfavorable wind shear, Nyatoh will cross into relatively cooler waters (25°C) in 12 hours.
In addition at 12 hours, dry air located to the west will begin to be introduced into the LLCC, further contributing to its decay. Over the next 24 to 36 hours, Nyatoh is forecast to become absorbed into the frontal boundary to the northeast.
Full dissipation will occur on or before 2 days. The JTWC track is placed with low confidence due to along-track spread among the model consensus (CONW) members.
Uk and AFUM members show the storm will speed up significantly later, while the other members show a more gradual movement. This is more than likely due to difficult placement of the vortex during rapid dissipation.
The JTWC intensity forecast is set with low confidence, hedged slightly lower and model consensus.
Maximum significant wave height is 9.8 meters (32 feet).
Information provided by the Joint Typhoon Warning Center (JTWC).