Tropical Storm Nuri (Butchoy) 2020
Last Modified: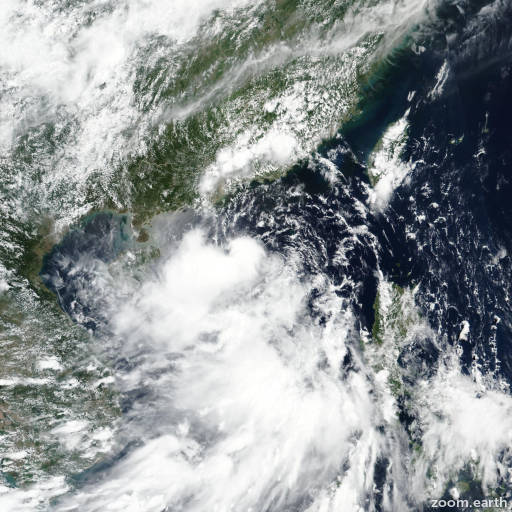 Nuri (Butchoy)
Satellite images, weather maps and tracks of Tropical Storm Nuri 2020, June 8 - 14. Max wind speed 65km/h.
Tropical Depression Nuri (Philippine name Butchoy), located approximately 126 nautical miles west-southwest of hong kong, has tracked northwestward at 16 knots over the past six hours.
Animated MSI shows the system continued to rapidly erode with the associated convection sheared 72 nautical miles southwestward of the low level circulation center as it made landfall just west of yangjiang, china.
The initial position is placed with high confidence based on a composite radar loop from cna and triangulated among numerous surface observations.
The initial intensity is based on overall assessment of agency Dvorak estimates prior to landfall and and consistent with nearby wind observations.
Td Nuri will rapidly decay and dissipate by hour 12 as it drags across rugged terrain and under strong vertical wind shear.
This is the final warning on this system by JTWC.
The system will be closely monitored for signs of regeneration.
Information provided by JTWC.