Tropical Storm Noul (Leon) 2020
Last Modified: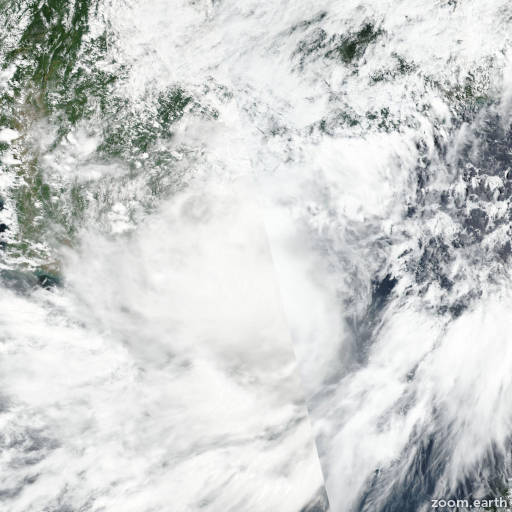 Noul (Leon)
Satellite images, weather maps and tracks of Tropical Storm Noul 2020, September 14 - 18. Max wind speed 95km/h.
Tropical Storm Noul (Philippine name Leon), located approximately 174 nautical miles west of Da Nang, Vietnam, has tracked westward at 27 knots over the past six hours.
Animated multispectral satellite imagery depicts deep convection obscuring the low level circulation center (LLCC) which has tracked inland is located over laos.
An 18/06:20 UTC ATMS 88.2 GHz microwave image reveals convective banding wrapping towards the LLCC, lending fair confidence to the initial position.
The initial intensity is set at 40 knots based on a weakening convective structure and surface observations showing weaker wind speeds and minimum sea level pressures of 993-995 mb.
Despite robust equatorward outflow, TS 13W is tracking through an unfavorable environment characterized by high (20-30 knot) northeasterly vertical wind shear and mountainous terrain.
These adverse conditions will lead TS 13W to steadily weaken as it tracks westward under the steering influence of a subtropical ridge to the north.
The system is forecast to dissipate over land by hour 24.
Numerical model guidance is in tight agreement placing high confidence in the JTWC forecast track.
This is the final warning on this system by JTWC.
The system will be closely monitored for signs of regeneration.
Information provided by JTWC.