Tropical Storm Norbert 2020
Last Modified: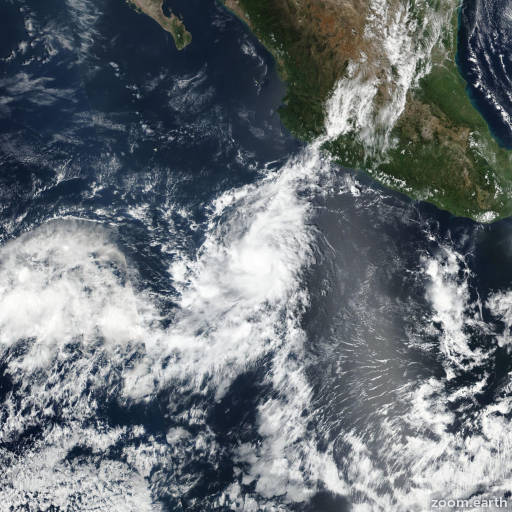 Norbert
Satellite images, weather maps and tracks of Tropical Storm Norbert 2020, October 2 - 15. Max wind speed 60mph.
Vertical wind shear, cool waters, and a dry and stable atmosphere have taken a toll on Norbert. The system has been devoid of deep convection for more than 12 hours, and therefore it has become a post-tropical cyclone. The initial wind speed is set at 25 knots, which is based on a TAFB Dvorak CI number of T1.5. This could be a little generous as the system has likely continued to spin down since the previous advisory. The remnant low should continue to weaken today (October 15), and the global models indicate that the low will open up into a trough of low pressure off the west coast of the Baja California peninsula by tonight.
The post-tropical cyclone has slowed down and is now moving north-northwestward at about 6 knots. A slow north-northwestward motion within the weak low-level steering flow is expected until dissipation occurs.
This is the last NHC advisory on Norbert. For additional information on the remnant low please see High Seas Forecasts issued by the National Weather Service, under AWIPS header NFDHSFEPI, WMO header FZPN02 KWBC, and on the web at https://ocean.weather.gov/shtml/NFDHSFEPI.php
Information provided by NHC.