Hurricane Nora 2021
Last Modified: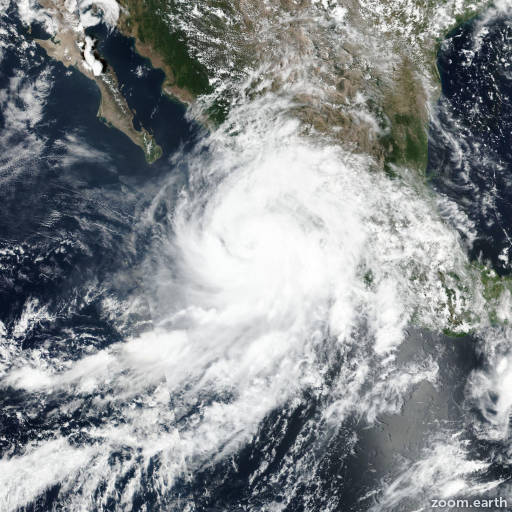 Nora
Satellite images, weather maps and tracks of Category 1 Hurricane Nora 2021, August 23 - 30. Max wind speed 85mph.
Heavy rain associated with Nora's remnants is expected across the states of Sinaloa and Sonora. This rain will likely result in life-threatening flash flooding and mudslides. Rainfall from the remnants of Nora is also likely to spread into the southwestern U.S. and central Rockies beginning Wednesday, bringing the potential for flash flooding to the region.
Satellite analysts have been unable to identify a low-level center associated with Nora, and scatterometer and synoptic data show no surface circulation. Therefore the system has dissipated and this is the last advisory on this system. However, the moisture field of Nora's remnants will continue to move poleward over the next few days and could contribute to rainfall enhancement over the southwestern United States later this week.
Forecaster Pasch. Information provided by the National Hurricane Center (NHC).