Tropical Storm Nora 2015
Last Modified: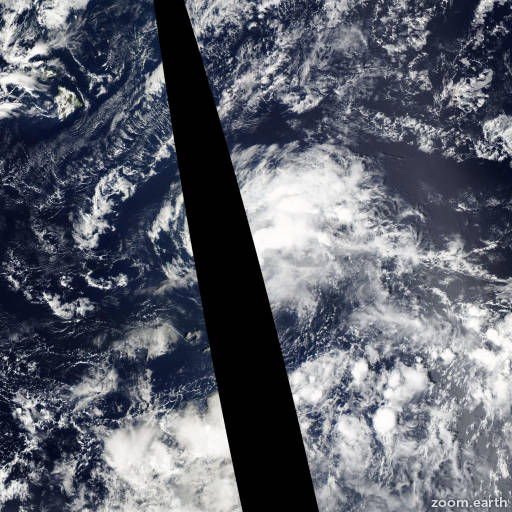 Nora
Satellite images, weather maps and tracks of Tropical Storm Nora 2015, October 9 - 15. Max wind speed 70mph.
Nora's satellite presentation continues to feature an irregular CDO with little in the way of convective banding. The initial intensity remains 45 knots based on a blend of the latest TAFB and SAB Dvorak classifications. ASCAT data received around the time of the last advisory suggested that Nora is a very small tropical cyclone, with tropical storm force winds only extending outward up to 30 nautical miles in the northern semicircle. An AMSR2 microwave image from the JAXA GCOM-W2 satellite around 22Z clearly showed the low-level center on the southeastern edge of the deep convection, but convection has formed closer to the center since that time.
The near-storm environment should be favorable for some strengthening in the next 48 hours or so, with warm waters and low vertical shear, but there is some mid-tropospheric dry air in the environment that could limit strengthening. After that time, the vertical shear begins to increase as the cyclone recurves, and steady weakening is forecast to begin after 72 hours. The NHC forecast generally follows the trend of the previous one, but no longer explicitly shows Nora reaching hurricane strength. However, this is certainly still possible. The NHC prediction is close to the FSU Superensemble through 36 hours and near the intensity consensus after that time.
The ASCAT data and microwave fixes indicated that the center of Nora was located a little southwest of the position in the previous advisory, but the initial motion remains westward at 12 knots. The synoptic reasoning for the track forecast has not changed, as Nora will be steered westward at a decreasing forward speed for the next 36 to 48 hours by a weakening ridge to the north. After that time, Nora should begin to recurve into a break in the ridge and then turn northeastward by the end of the period under the influence of a longwave trough over the north-central Pacific. The new NHC track forecast has been adjusted to the south and west of the previous one through 72 hours to account for the initial position and motion, and is near the previous official forecast track after that time. The NHC forecast lies between the latest ECMWF forecast and the TVCE multi-model consensus.
With Nora moving into the central North Pacific basin, this will be the last advisory from NHC. Future information on Nora can be found in advisories issued by the Central Pacific Hurricane Center beginning at 1100 PM HST (09:00 UTC).
Information provided by NHC.