Tropical Storm Nida 2021
Last Modified: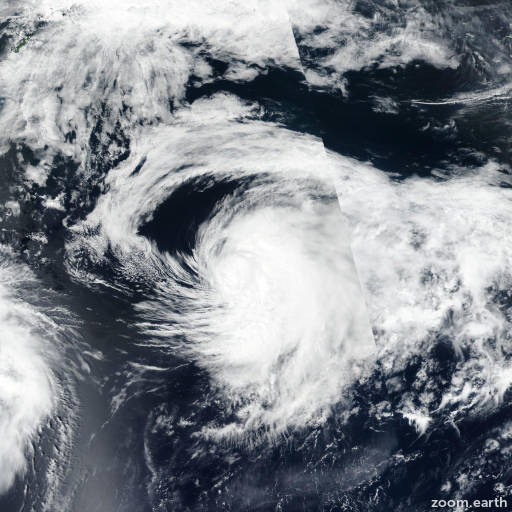 Nida
Satellite images, weather maps and tracks of Severe Tropical Storm Nida 2021, August 3 - 8. Max wind speed 100km/h.
Nida is located 1635 km east of Misawa, Japan, and has moved east-northeastward at 35 km/h (19 knots) over the past 6 hours.
Satellite imagery shows the system has elongated and the low-level circulation became partly exposed as the main convection became sheared eastward.
The satellite imagery also shows cold air stratocumulus cloud lines wrapping into the LLC. Analysis shows the system has become embedded in the baroclinic zone and has begun extra-tropical transition.
It is expected to transform into a gale-force cold core low with an expansive wind field.
This is the final warning on this system by JTWC. The system will be closely monitored for signs of regeneration.
Maximum significant wave height is 6.7 meters (22 feet).
Information provided by the Joint Typhoon Warning Center (JTWC).