Hurricane Nicole 2022
Last Modified: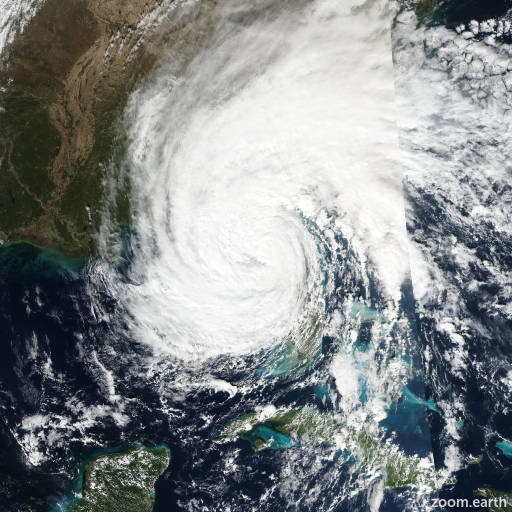 Nicole
Satellite images, weather maps and tracks of Category 1 Hurricane Nicole 2022, November 5 - 12. Max wind speed 75mph.
Renewed river flooding on the St. Johns River (FL) is ongoing. Isolated flash, urban, and small stream flooding will be possible on Friday across the southern and central Appalachians, particularly in the Blue Ridge Mountains. Heavy rain and isolated flooding impacts will extend north through eastern Ohio, west central Pennsylvania, into western New York and northern New England by Friday night into Saturday.
Satellite imagery, NWS radar data, and surface observations across the southeastern U.S. indicate that Nicole still has a well-enough defined circulation and sufficient convective organization to be classified as a tropical depression. Surface observations reveal that its central pressure has risen to near 1001 mb while its strongest sustained winds are near 30 mph (25 knots). Those winds are occuring just offshore of Georgia and South Carolina. Although Nicole's winds are decreasing, the threat of heavy rain which could lead to flash flooding across portions of the Appalachians will continue today (November 11). There is also a threat of tornadoes today, especially well to the northeast of Nicole's center in eastern North Carolina and Virginia.
The depression accelerated northward earlier this morning (November 11) and now appears to be turning north-northeastward as previously forecast. The surface circulation of Nicole will likely become poorly defined and the system will become post-tropical as it continues to accelerate north-northeastward this afternoon and tonight.
Since Nicole is a tropical depression with no tropical wind or storm surge watches or warnings, this will be the last advisory issued by the National Hurricane Center.
Forecaster D. Zelinsky. Information provided by the National Hurricane Center (NHC).