Typhoon Nesat (Neneng) 2022
Last Modified: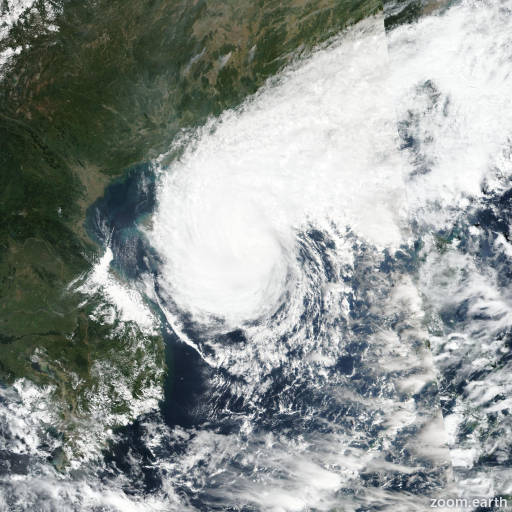 Nesat (Neneng)
Satellite images, weather maps and tracks of Typhoon Nesat 2022, October 12 - 21. Max wind speed 165km/h.
Nesat (Philippine name Neneng) is located 172 km north-northwest of Da Nang, Vietnam, and has moved southwestward at 6 km/h (3 knots) over the past 6 hours.
Infrared imagery shows that the circulation associated with 25W has dissipated as a distinct entity and no longer discernible in the low cloud field.
Before the final frame of visible imagery, the previously well-defined center had started to turn west-southwest and thus the initial position shows a southwestward track, though confidence in the initial position is low.
The initial intensity of 45 km/h (25 knots) is assessed with low confidence, and could be lower based on the extremely poor presentation in the infrared imagery, and is based primarily on the sole remaining objective fixes of T1.5.
The system will continue to degrade and is expected to weaken below warning criteria within 12 hours, while tracking towards the southwest along the southern edge of a low to mid-level ridge to the north.
Remnants of the circulation may potentially reach the coast of Vietnam in around 24 hours, but will remain below warning criteria.
This is the final warning on this system by JTWC. The system will be closely monitored for signs of regeneration.
Maximum significant wave height is 3.4 meters (11 feet).
Information provided by the Joint Typhoon Warning Center (JTWC).