Subtropical Storm Nepartak 2021
Last Modified: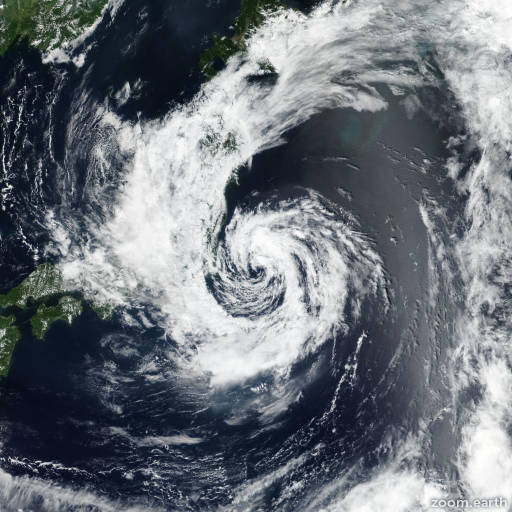 Nepartak
Satellite images, weather maps and tracks of Subtropical Storm Nepartak 2021, July 22 - 29. Max wind speed 75km/h.
Nepartak is located 235 km west-northwest of Misawa, Japan, and has moved west-northwestward at 28 km/h (15 knots) over the past 6 hours.
Nepartak remains assessed as a subtropical depression. Nepartak has reemerged over water after quickly traversing across northern Honshu. However the overall circulation was significantly degraded due to terrain interaction.
The initial position is assessed with high confidence based on the exposed low-level circulation center (LLCC) in animated enhanced infrared imagery.
The initial intensity is assessed with high confidence based on a series of scatterometer passes near the 28/09:00 UTC hour, which confirmed a small area of 45 km/h winds (25 knots) confined to the northern semicircle of the circulation.
Over the next 24 hours, the development of upper-level convergent flow, increasing northerly wind shear and entrainment of mid-level dry air, will serve to dissipate Nepartak over the northern Sea of Japan.
This is the final warning on this system by JTWC. The system will be closely monitored for signs of regeneration.
Maximum significant wave height is 3 meters (10 feet).
Information provided by the Joint Typhoon Warning Center (JTWC).