Super Typhoon Nanmadol (Josie) 2022
Last Modified: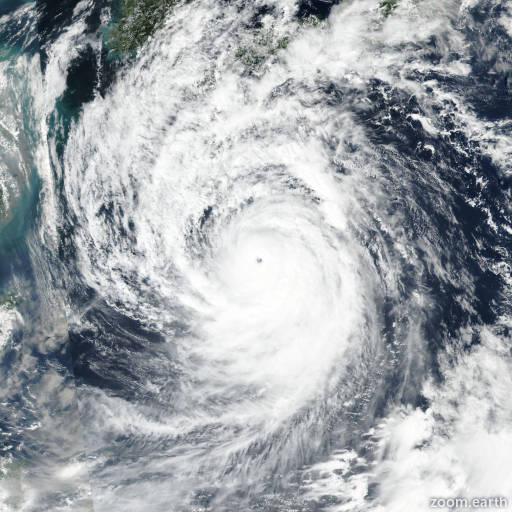 Nanmadol (Josie)
Satellite images, weather maps and tracks of Super Typhoon Nanmadol 2022, September 11 - 20. Max wind speed 250km/h.
Nanmadol (Philippine name Josie) is located 487 km southwest of Misawa, Japan, and has moved east-northeastward at 48 km/h (26 knots) over the past 6 hours.
Infrared imagery, a microwave image and radar imagery show that the system has completed extra-tropical transition with a broad, poorly-defined low-level circulation absorbed within the frontal band, which extends to the southwest over central Honshu and to the northeast into northern Honshu and Hokkaido.
The initial position is based on a 19/17:00 UTC RJTD radar fix as well as surface observations from Wajima (37.4N 136.9E). As the system center tracked over Wajima, the winds switched from southerly at 30 km/h (16 knots) at 19/16:00 UTC to northerly at 70 km/h (37 knots) with a minimum sea-level pressure of 987.2 hPa.
Nanmadol is embedded within the midlatitude westerlies near the jet and is tracking east-northeastward along the northwestern flank of a deep-layered subtropical ridge.
The system will continue tracking east-northeastward as a cold-core, extratropical low over the next 24 hours with steady weakening due to strong wind shear (40-60 knots) and frictional effects.
Model guidance is in fair agreement with many models indicating the system will dissipate over the next 12 hours along the frontal boundary.
This is the final warning on this system by JTWC. The system will be closely monitored for signs of regeneration.
Maximum significant wave height is 6.7 meters (22 feet).
Information provided by the Joint Typhoon Warning Center (JTWC).