Tropical Storm Nangka (Nika) 2020
Last Modified: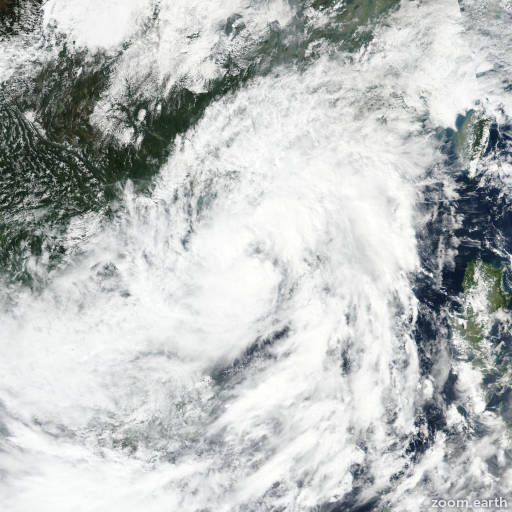 Nangka (Nika)
Satellite images, weather maps and tracks of Tropical Storm Nangka 2020, October 11 - 14. Max wind speed 95km/h.
Tropical Storm Nangka (Philippine name Nika), located approximately 59 nautical miles southeast of Hanoi, Vietnam, has tracked west-northwestward at 11 knots over the past six hours.
Multispectral satellite imagery indicates the system has become sheared, with the outer low-level bands on the east side becoming exposed over the past few hours, while mid-level rotation is evident over eastern Vietnam.
The initial position is placed with moderate confidence based on analysis of the outer bands, with support from a 14/06:19 UTC AMSR2 37 GHz microwave image.
The initial intensity is assessed at 35 knots based on multi-agency Dvorak intensity estimates of T3.0 from PGTW and T2.0 from RJTD, supported by an advanced Dvorak technique estimate of T2.3.
The system has made landfall south of haiphong, Vietnam and will continue tracking inland while dissipating over the mountainous terrain of northwest Vietnam and northern laos over the next 36 hours.
This is the final warning on this system by JTWC.
The system will be closely monitored forsigns of regeneration.
Maximum significant wave height at 14/06:00 UTC is 13 feet (4 meters).
Information provided by JTWC.