Typhoon Muifa (Inday) 2022
Last Modified: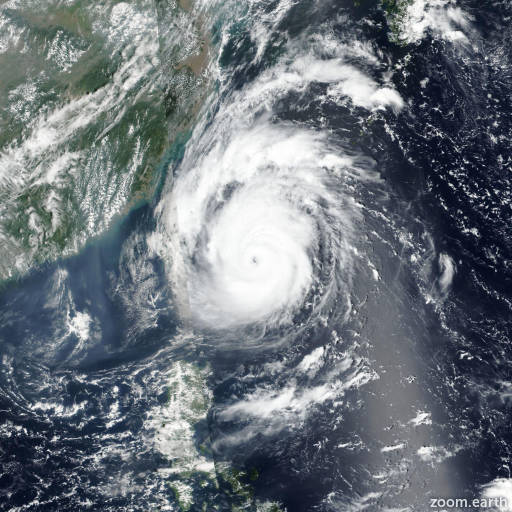 Muifa (Inday)
Satellite images, weather maps and tracks of Very Strong Typhoon Muifa 2022, September 4 - 17. Max wind speed 215km/h.
Muifa (Philippine name Inday) is located 441 km west-northwest of inchon, South Korea, and has moved northeastward at 30 km/h (16 knots) over the past 6 hours.
Satellite imagery shows the system is stripped of deep convection due to high (50 knots+) wind shear as it made landfall over the bo hai peninsula, northeastern China.
The low-level circulation was irregular and elongated but discernible on composite radar loop before the landfall. The initial intensity of 45 km/h (25 knots) was extrapolated fron nearby surface observations and consistent with the 6-hour convective deterioration.
The system is rapidly eroding due to the high wind shear and land interaction and is expected to dissipate in 12 hours.
This is the final warning on this system by JTWC. The system will be closely monitored for signs of regeneration.
Information provided by the Joint Typhoon Warning Center (JTWC).