Typhoon Molave (Quinta) 2020
Last Modified: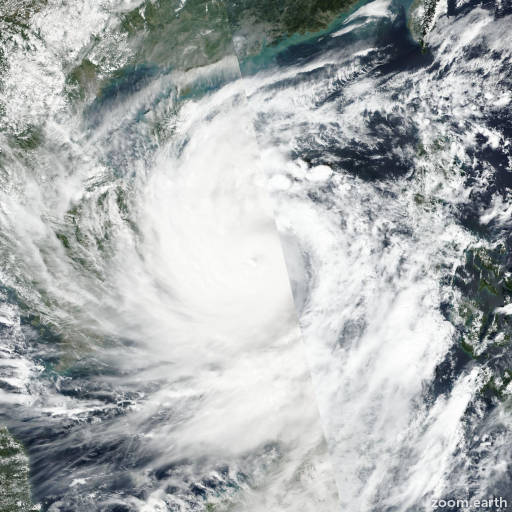 Molave (Quinta)
Satellite images, weather maps and tracks of Very Strong Typhoon Molave 2020, October 21 - 29. Max wind speed 195km/h.
Typhoon Molave (Philippine name Quinta), located approximately 38 nautical miles south-southeast of Da Nang, Vietnam, has tracked west-northwestward at 14 knots over the past six hours.
Animated multispectral satellite imagery (MSI) shows the system has made landfall and has begun to deteriorate.
The initial position is placed with fair confidence based on a remnant eye feature in the MSI and corroborated by triangulation of surface wind observations, including one from da nang airport.
The initial intensity of 70 knots is extrapolated from agency Dvorak estimates prior to landfall and consistent with minimum sea level pressure observations.
Upper level analysis indicates increased (30 knot+) vertical wind shear.
This, plus interaction with the rugged terrain will rapidly erode the system as it drags across Vietnam, Laos, and into Thailand, leading to dissipation by hour 24.
This is the final warning on this system by JTWC.
The system will be closely monitored for signs of regeneration.
Information provided by JTWC.