Major Hurricane Michael 2018
Last Modified: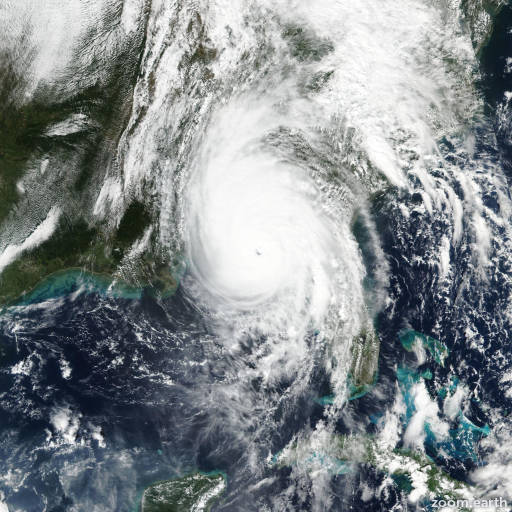 Michael
Satellite images, weather maps and tracks of Category 4 Major Hurricane Michael 2018, October 6 - 15. Max wind speed 155mph.
Heavy rainfall may lead to flash flooding this morning (October 12) from eastern New Jersey to southern New England. Elsewhere high water, flooding, and flash flooding may persist today (October 12) where heavy rain fell very recently in the Carolinas and Mid-Atlantic states.
Gale-force winds will continue for a few more hours over portions of southeastern Virginia, the southern Chesapeake Bay, and the Delmarva Peninsula.
Satellite imagery and surface observations indicate that Michael has become a storm-force extratropical low as it moves off of the coast of the United States. The initial intensity has been increased to 55 knots based on the surface observations, and some additional increase in strength is expected during the next 12-24 hours. After that time, the cyclone should gradually weaken, and it is forecast to dissipate over the eastern Atlantic by 96 hours. The revised intensity and size forecast are based mainly on the guidance from the Ocean Prediction Center.
The initial motion is 065/25. The cyclone should move very rapidly toward the east-northeast, followed by a more eastward motion near the end of the cyclone's life.
This is the last public advisory issued by the National Hurricane Center on this system. Additional information on this system can be found in High Seas Forecasts issued by the National Weather Service, under AWIPS header NFDHSFAT1, WMO header FZNT01 KWBC, and available on the Web at https://ocean.weather.gov/shtml/NFDHSFAT1.shtml. Additional information on the remaining impacts over the United States can be found in products issued by local National Weather Service forecast offices.
Information provided by NHC.