Tropical Storm Meari 2022
Last Modified: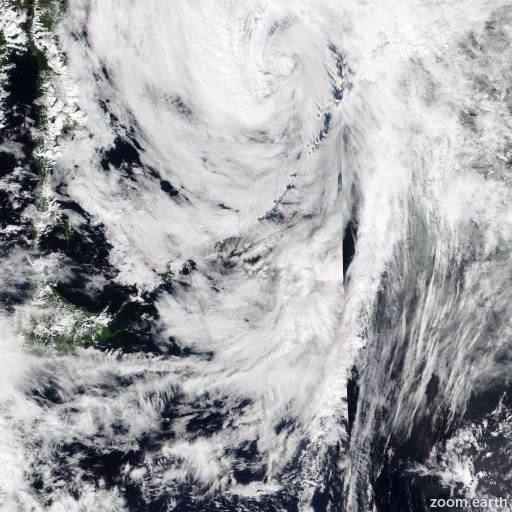 Meari
Satellite images, weather maps and tracks of Tropical Storm Meari 2022, August 9 - 14. Max wind speed 70km/h.
Meari has commenced extra-tropical transition (ETT) and is forecast to accelerate northeastward within the midlatitude southwesterlies along the northwestern flank of the subtropical ridge.
Meari will gradually re-intensify to 65 km/h (35 knots) in 12 hours then 75 km/h (40 knots) in 24 hours as it completes ETT within the strong midlatitude westerly flow under 75-95 km/h (40-50 knots) wind shear and gains frontal characteristics.
Deterministic and probabilistic model guidance is in tight agreement with a 37 km spread in solutions at 12 hours diverging to a 80 km spread in solutions at 24 hours lending high confidence to the JTWC forecast track.
There is medium confidence in the JTWC intensity forecast due to the detrimental interaction with land and uncertainty in the timing of the reintensification phase after 6 hours.
Information provided by the Joint Typhoon Warning Center (JTWC).