Hurricane Max 2017
Last Modified: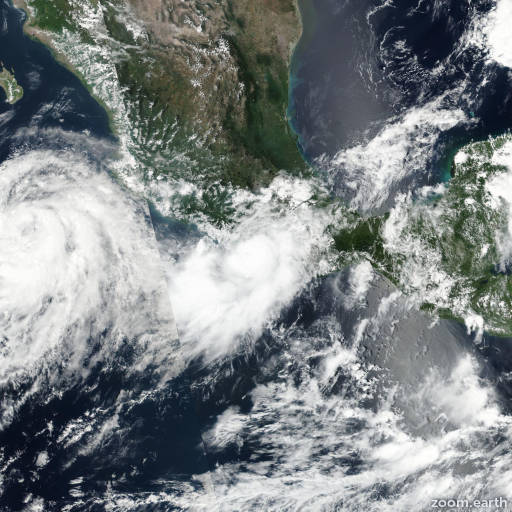 Max
Satellite images, weather maps and tracks of Category 1 Hurricane Max 2017, September 13 - 15. Max wind speed 90mph.
The high terrain of Mexico has disrupted Max's circulation and the system has degenerated into a broad area of low pressure. Surface observations indicate that winds associated with the low are barely 25 knots. The remnants of Max will probably continue moving slowly eastward until dissipation later today (September 15).
The remnants of Max are still expected to produce heavy rain in the states of Guerrero and Oaxaca.
This is the last advisory issued by the National Hurricane Center on Max.
Information provided by NHC.