Tropical Storm Mawar (Betty) 2023
Last Modified: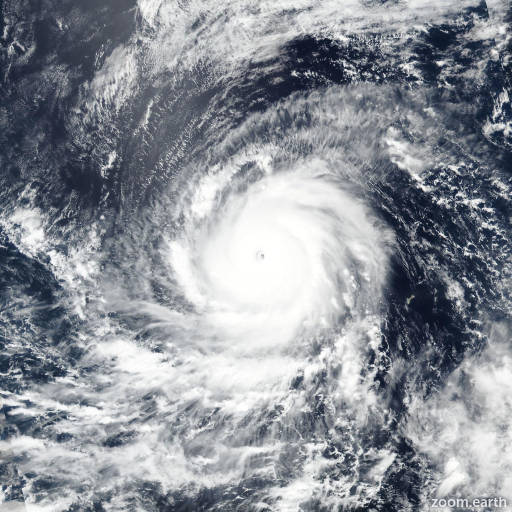 Mawar (Betty)
Live tracking map, satellite images and forecasts of Tropical Storm Mawar 2023 (台風2号) in the Philippine Sea. Current wind speed 110km/h. Max 295km/h.
Mawar (Philippine name Betty) is located 615 km south-southwest of Kadena Air Base, Okinawa, and has moved north-northeastward at 7 km/h (4 knots) over the past 6 hours.
Mawar has crested the subtropical ridge axis and should begin to accelerate as it recurves northeastward. The unfavorable environment will become worse as wind shear increases and sea surface temperatures decreases. However, poleward outflow will also increase as the system approaches the prevailing westerlies, resulting in a tempered weakening in the short term, then sustained intensity in the extended portion of the forecast. Concurrently, in 3 days, the system will undergo extra-tropical transition (ETT), and in 5 days, Mawar will be transform into a strong gale-force 45-knots cold core low with an expanding wind field.
Forecast models remain in tight agreement, gradually and evenly spreading out to 100m in 3 days then to 463 km in 5 days. Also, along-track speed differences become more pronounced after 3 days.
In view of these, and given the typical uncertainties of ETT, there is high confidence in the JTWC track forecast up to 3 days, then low confidence afterward.
Maximum significant wave height is 8.5 meters (28 feet).
Information provided by the Joint Typhoon Warning Center (JTWC).