Major Hurricane Marie 2020
Last Modified: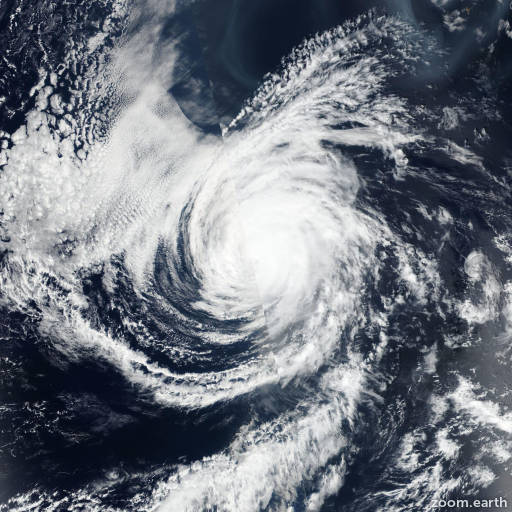 Marie
Satellite images, weather maps and tracks of Category 4 Major Hurricane Marie 2020, September 26 - October 10. Max wind speed 140mph.
Patchy shower activity continues nearly 250 nautical miles to the northeast of Marie's center—way too far away and way too weak for the system to still be classified as a tropical cyclone. Marie has therefore become a remnant low, with maximum winds set at 30 knots since an ASCAT-C pass around 18:00 UTC did not register any winds of tropical storm force. The remnant circulation is expected to gradually spin down during the next few days due to cold waters, dry air, and southwesterly shear of about 40 knots. The global models generally show the remnant low hanging around for the next 3 days and then opening up into a trough by day 4, and that is reflected in this last NHC advisory.
Marie continues moving toward the west-northwest, or 300/7 knots. A fairly weak low- to mid-level ridge to the north should keep Marie on a west-northwestward heading for the next 24 hours, followed by a westward motion with a gradual decrease in speed from 36 to 72 hours. Most of the track models seem to pull the remnant low too far to the north during the next day or so, and the NHC track forecast is therefore near the southern side of the guidance envelope, between HCCA and the previous interpolated official forecast.
This is the last advisory on Marie. For additional information on the remnant low please see High Seas Forecasts issued by the National Weather Service, under AWIPS header NFDHSFEPI, WMO header FZPN02 KWBC, and on the web at https://ocean.weather.gov/shtml/NFDHSFEPI.php
Information provided by NHC.