Tropical Cyclone Marian 2021
Last Modified: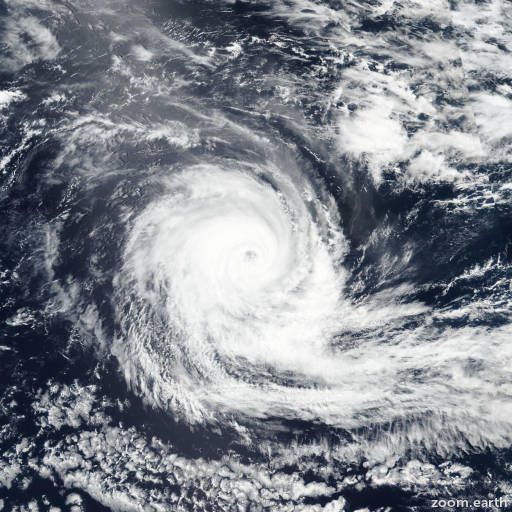 Marian
Satellite images, weather maps and tracks of Category 3 Tropical Cyclone Marian 2021, February 24 - March 7. Max wind speed 185km/h.
Marian is located 1885 km (1018 nautical miles) west-southwest of Learmonth, Australia, and has moved south-southeastward at 13 km/h (7 knots) over the past 6 hours.
Satellite imagery shows Marian is becoming subtropical, with deep convection displaced well to the south of the low-level circulation center (LLCC) due to significant (30-40 knots) wind shear.
The initial position is placed with good confidence based on the eroding satellite imagery LLCC. The initial intensity is assessed at 35 knots, which is higher than agency fixes based on earlier ASCAT data indicating gales persisting around the remnant LLCC.
The system is tracking southward along the western side of a low to mid-level subtropical ridge located to the east. Marian will continue to track southward throughout the subtropical transition. Marian is expected to weaken below 65 km/h (35 knots) in 24 hours, however, given the current assessment of phase state and presence of gale winds, the forecast philosophy was changed to subtropical tranisition.
Forecast models are in good agreement over the next 24 hours, lending high confidence to the JTWC forecast track.
This is the final warning on this system by JTWC. The system will be closely monitored forsigns of regeneration.
Maximum significant wave height at 06/00:00 UTCis 20 feet.
Information provided by the Joint Typhoon Warning Center (JTWC).